essay
American Reams
The Point • December 2017
Old Mohawk Paper company lore has it that in 1946, a salesman named George Morrison handed his client in Boston a trial grade of paper so lush and even, so uniform and pure, that the client could only reply, "George, this is one super fine sheet of paper."
Mohawk Superfine was born.
The premium paper has been a darling of the printing and design world ever since. Famed graphic designer Alvin Eisenman counted Superfine among his favorites. When Yale University Press wanted to publish Benjamin Franklin's papers, it went to Mohawk for an archival version of Superfine. "Superfine is to paper what Tiffany's is to diamonds," Jessica Helfand, co-founder of Design Observer magazine once said. "If that sounds elitist, then so be it. It is perfect in every way."
Mohawk tells the Superfine origin story every chance it gets: on their website, in press releases, in promotional videos and in their own lush magazine, Mohawk Maker Quarterly. The stock's seventieth anniversary, celebrated in 2016, was accompanied by a campaign hashtagged #DearSuperfine in which superfans wrote, tweeted and otherwise toasted the company's flagship grade. "1946 was a momentous year," Mohawk wrote in announcing the campaign: it saw the debut of Jackie Robinson, the Eames chair and the bikini. "And in 1946, a team of innovative papermakers redefined quality for an industry with the creation of Mohawk Superfine."
Now Ted O'Connor, Mohawk's senior vice president and general manager of envelope and converting, tells the Superfine origin story again. He sits on an ottoman in a hotel suite on the 24th floor of what a plaque outside declares is "The Tallest Building in the World with an All-Concrete Structure." It's day one, hour zero of Paper2017, the annual three-day event where the industry, its suppliers and its clients come together to network and engage in "timely sessions on emerging issues." Attendees are rolling in and registering, and the Mohawk team is killing time before wall-to-wall meetings.
Read the full piece at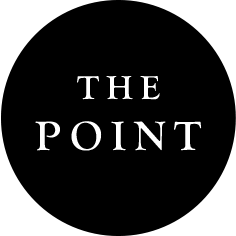 The Point